About Us
Museums Galleries Australia Western Australia (MGAWA) is the Western Australian branch of Museums Galleries Australia. MGAWA provides professional services to develop and sustain museums and galleries throughout Western Australia. We work with over 400 museums and public galleries in Western Australia who aspire to the National Standards for Museums and Galleries in Australia.
Events:
Tuesday Curatorial: Highlights of 2016
Facts and fun from 2016 Curatorials
Tue 6 Dec 2016
10:30am – 11:30am
Museum of the Great Southern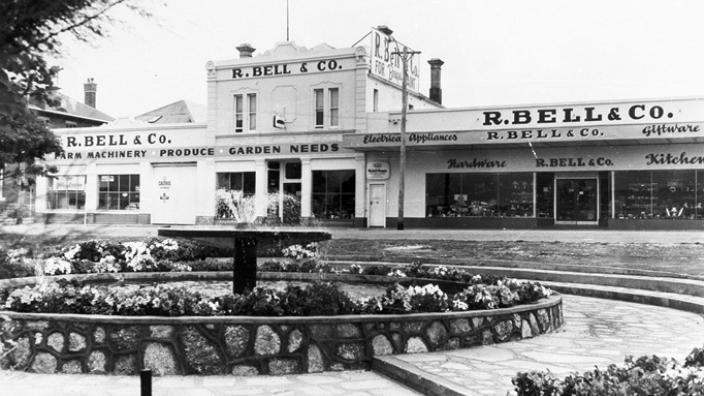 ---
Presented by Malcolm Traill, Public Programs Officer, Western Australian Museum – Albany.
All sessions begin at 10.30am | Bookings not required
Entry by gold coin donation or $20 season ticket to attend all Term Four sessions.
---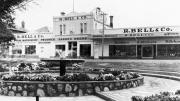 R. Bell & Co., Stirling Terrace, Albany. c 1970.
WA Museum
Address
Residency Road,
Albany,
Western Australia,
6330,
Australia
Phone
(08) 9841 4844
Mothers & Daughters
Christmas Craft Creations and Afternoon Tea
Sat 10 Dec 2016
1:00pm – 4:00pm
Museum of the Goldfields
---
Come on down to the Museum on Saturday 10th December to join us in creating some beautiful Christmas Cards and Decorations to take home to add to your Christmas tree.
Minimum Age: 10 years
Cost: $25.00 per person
Bookings and payment: essential by Thursday 8 December at the Museum . Enquiries on 9021 8533.
---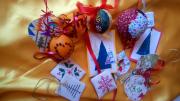 Christmas Decorations: some examples of what we will create
WA Museum
Getting Here
Address
17 Hannan Street,
Kalgoorlie,
Western Australia,
6430,
Australia
Phone
(08) 9021 8533
MGAWA GENERAL MEETING
Was held on
Monday 28 November
Museum of Perth
Atlas Building, Level 2,
8-10 The Esplanade, Perth
MGAWA State Conference
A great big THANK YOU to all participants!
The team at MGAWA would like to thank the many participants of this year's MGAWA State Conference - making it a great success. To the many presenters, thank you for sharing your knowledge and expertise. To the volunteers, thank you for sharing your time and enthusiasm. To the delegates, thank you for being a part of the MGAWA community and for engaging with this year's content. We hope you enjoyed this year's offering and if you have feedback or any ideas for the next one, please

drop us a line

!


Marina Baker, Collections Manager of Benedictine Community of New Norcia has kindly shared some stunning sketches she did during our recent MGAWA State Conference 2016




Engaging your Community –

New Times, New Strategies

State Conference 2016
The 2016 Museums Galleries Australia WA State Conference was held at the Perth Cultural Centre on the 12-14 October.
Thank you to all the delegates, speakers and volunteers for making the conference a highly engaging and vibrant event!
The program combined International keynote speakers from the US and UK, and a diverse range of 50 speakers engaging us in interactive panel discussions, "mind blowing" museum experiences, raising profiles, using space creatively and wonderful tours around historic Guildford and Fremantle.
A Welcome Cocktail Reception was held on 12 Oct at the State Theatre of WA with a special performance from the students of WAPPA and the Conference Dinner on 13 Oct at the Dragon Palace in Northbridge, featuring Stella Huang playing the Chinese Dulcimer and Edward Chin showcasing the history and art of Chinese Calligraphy backed by a slideshow of Perth's Chinese heritage. Optional excursions to Guildford and Fremantle were thoroughly enjoyed and expertly organised by the City of Swan and the City of Fremantle.
The overwhelming response from the delegates was that the MGAWA Conference was the best and most engaging conference to date!
We are very excited to have the conference contribute to keeping the energy and enthusiasm in the Museum and Gallery sector alive.
A special thank you to our supporters: Lotterywest, the State Library of Western Australia, the Department of Culture and the Arts and the Western Australian Museum
Follow us on www.facebook.com/MuseumsAustWA and see the conference Twitter conversations on #MAWA16
Radio Interview "History in The Future: How Museums Need to Adapt" on RN Breakfast
Museums Galleries Australia WA had the pleasure of listening to Stella playing the Chinese Dulcimer at the Conference Dinner 2016
"

I came away from the Conference full of enthusiasm as to what we can do with regard to establishing a museum at Gloucester Park and ensuring that our heritage is both preserved and displayed properly at a premises that the Heritage Council of Western Australia already has included on its Register of Heritage Places"
Alan Parker from Harness Historian and Pedigrees
"I left with the determination to acquire a Significance Assessment, before beginning to share our superlative collection with a larger community, both virtually and mainstream."
Gaynor Ashford from the Embroiderers'
Guild of WA
Contact
Museums Galleries Australia (WA)
Executive Officer
PO Box 224
Northbridge WA 6865
Executive Officer, Robert Mitchell (08) 9431 8461
Robert.Mitchell@museum.wa.gov.au
Administration Officer, Nina Frichot (08) 9431 8462
Nina.Frichot@museum.wa.gov.au
Offices located at:
A Shed, WA Maritime Museum
Peter Hughes Drive, Victoria Quay, Fremantle
Publications
Great Southern Region Museums Brochure
Peel Region Museum Brochure
Wheatbelt Region Museums Brochure
Mid West Region Museums Brochure
Metropolitan Museum Brochure
Research
Supporters